Method 1 Wiring Diagram for 95-96 ECU's
This harness is now for sale (does not include the inverter circuit on the left) if you do not wish to make it your self. See the main 6 bolt swap page.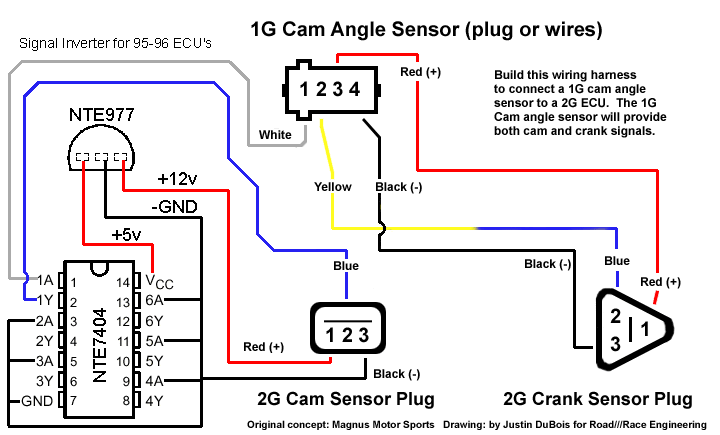 If you use this setup, injector and plug wires will not need to be swapped. Don't take shortcuts in the quality of your connections. Solder everything. Use shielded cable if possible. Do not use wire taps.
Contact Road///Race Engineering
13022 La Dana Ct, Santa Fe Springs Ca. 90670
Phone (562) 777-1522 Fax (562) 777-1562
Last Updated 4/04