Here are the EVO X Cat Back exhausts we have been building for the EVO X:

All systems are 3" diameter straight through, no restrictions. By default they use Magnaflow stainless steel mufflers and perforated core resonators (not the louvered style). We need the car for a day usually. Of course we have lots of kitty cat options we can discuss at the time of the exhaust build.

Single Stealth:
Black, no tip $680 installed
Add $40 for shipping within the lower 48 states.

This exhaust is the cheapest, lightest and straightest best flowing stealthy cat back we make. It is _almost_ as quiet as the Sideways Stealth below. If you can get past not having two tips, this is the best option in our opinion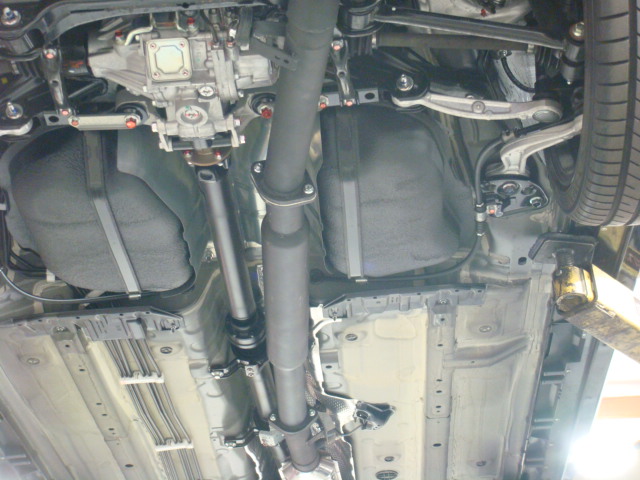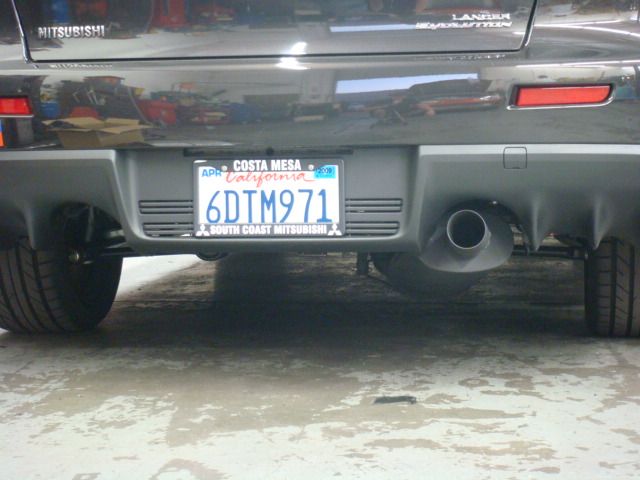 Dual Oval Mufflers : Can be black or brushed SS finish. Can be had with or without tips.

Black no tips $870 installed
Brushed SS Finish with 3.5" tips $930 installed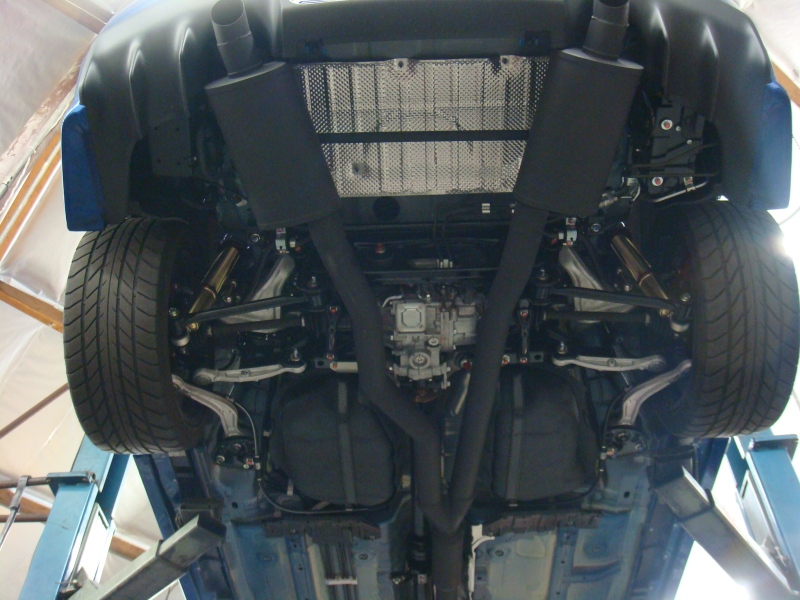 This exhaust is not stealthy. It has a tough look that is very distinctive from behind the car. Kind of like a muscle car look with the dual oval muffler. While the dB level isnt horrible, this is super deep sounding. Big bass. It will rattle windows like a sub will. About half of the people that get these move on to something else. Just fair warning that it may not be for you.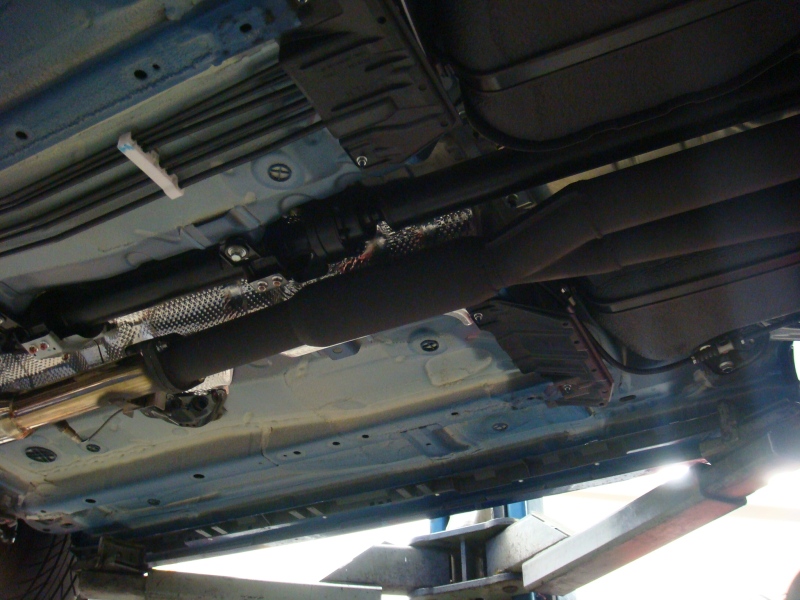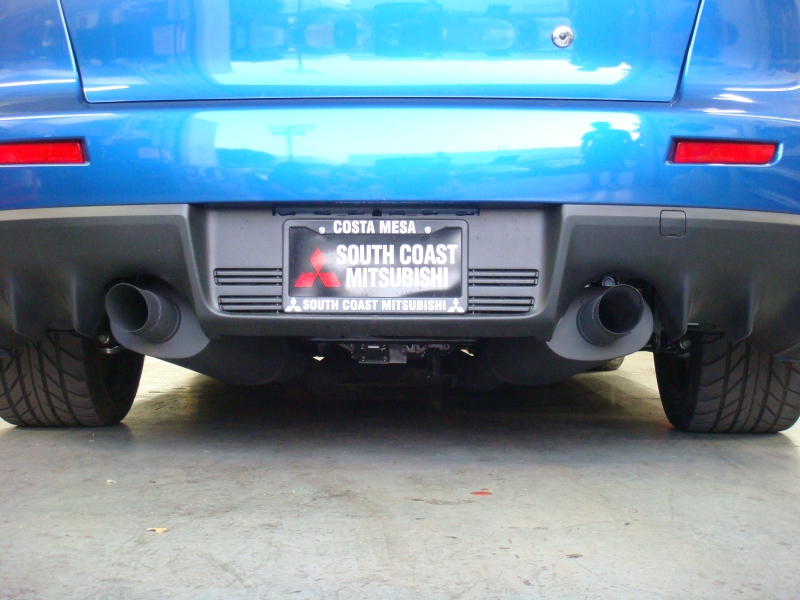 Sideways muffler if that is your thing:
Stealth Sideways Style $725 installed
Exhaust plus shipping within the lower 48 states $775
Bling Sideways Style $785 installed only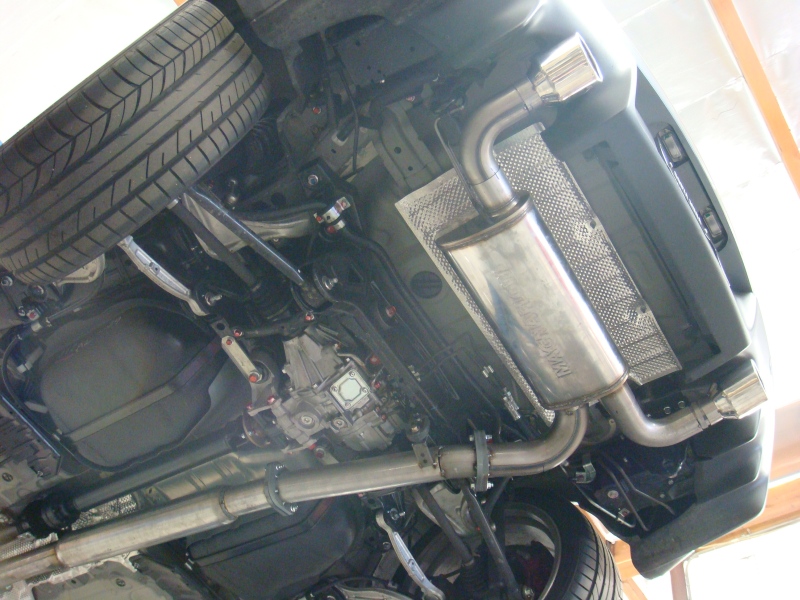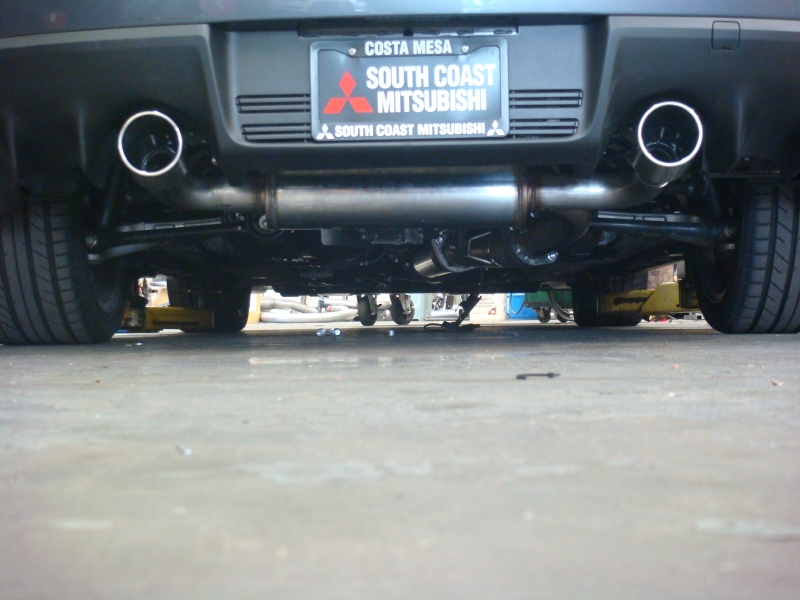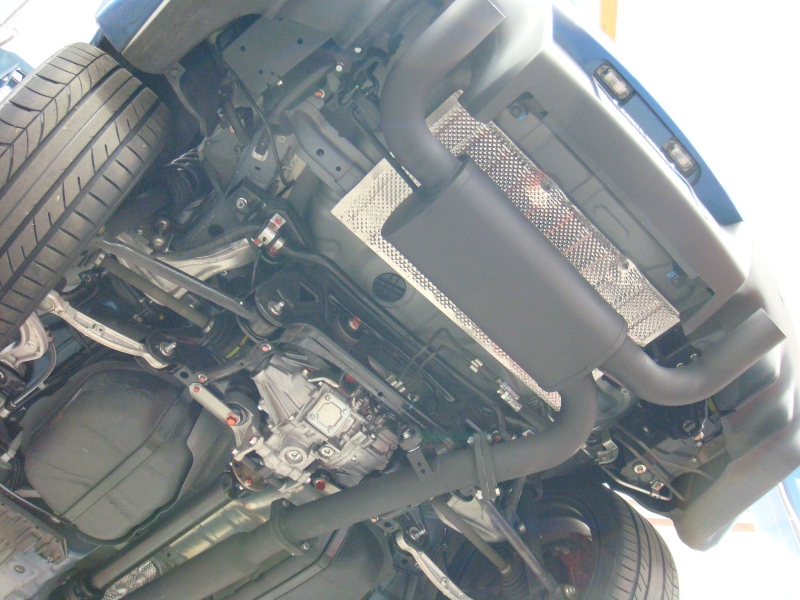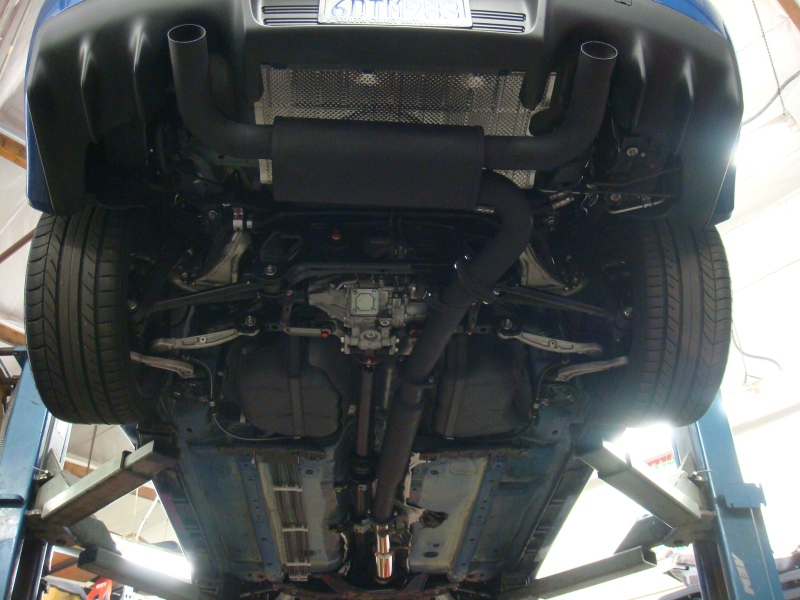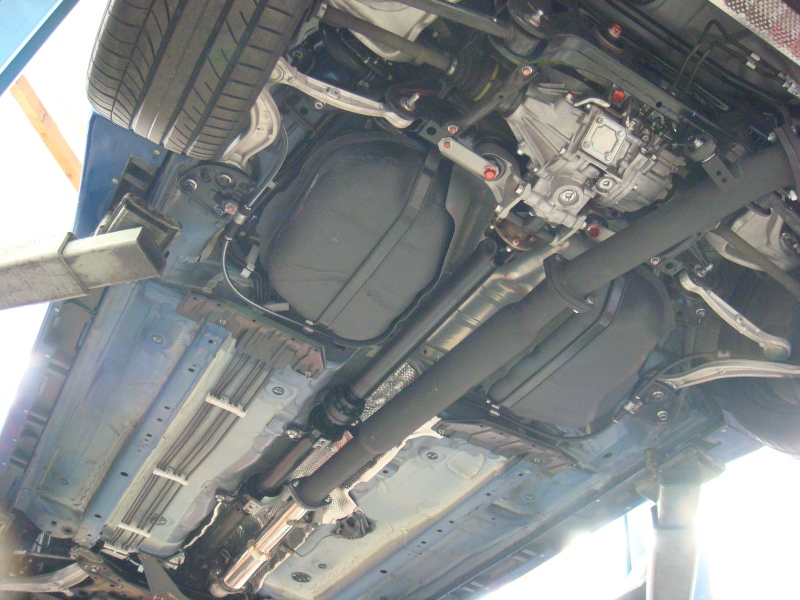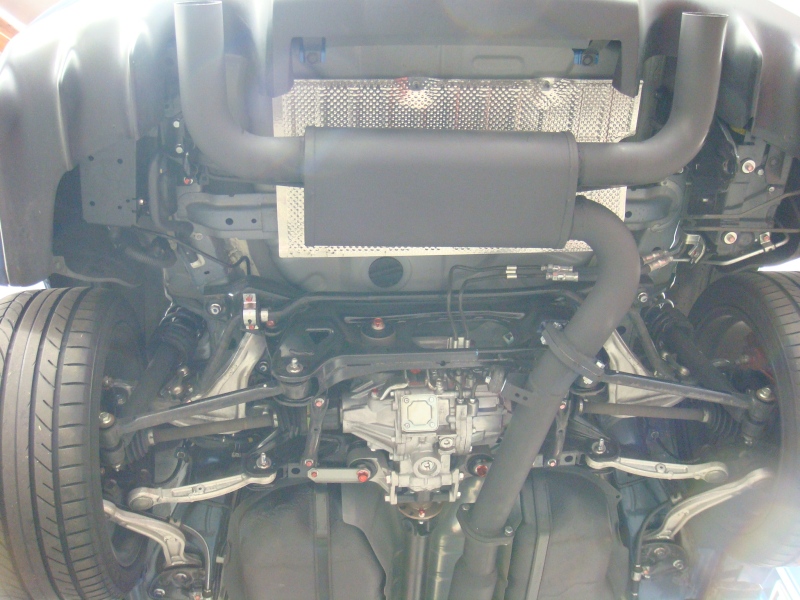 Dual Type-Chris Exhaust $720 installed
Single Type-Chris Exhaust $640 installed

Do you like things rowdy? All resonators. Not as loud as the east coast/mid west mufflers. Mellow edge, deep, loud, excellent bouquet.