Reprinted with permission from Super Street, July 98 Issue. Showroom Closeup Column, Page 177.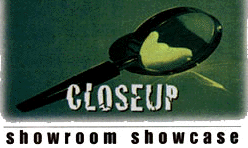 Road Race///Engineering
Hondas dominate the world. No doubt about it. But nestled in Huntington Beach, California, is a shop for DSM-heads seeking respite from the Honda hype. Dedicated solely to the Eclipse/Talon/Laser breed,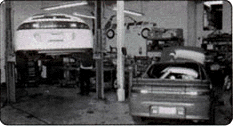 Road Race Engineering backs its dedication with a serious road racing and rallying background. Road Race can do just about anything to these cars, from mild street applications to full-bore race cars. A bit of trivia: There are crashed Mazda 323 GTX rally car parts mounted on the wall of the shop. You have to see it to believe it.

---

---
Contact Road///Race Engineering
113022 La Dana Ct Santa Fe Springs, Ca 90670
Phone (562) 777-1522 Fax (562) 777-1562
This page created and maintainted by ArtOfWeb.com last updated 3/02